ULIP vs. ELSS vs. PPF – Which Tax-saving Investment Suits You the Most
If you are looking for tax-saving investments, some of the available options include unit-linked insurance plans (ULIPs), equity-linked savings scheme (ELSS), and Public Provident Fund (PPF).
ULIPs are life policies that combine insurance and investment returns in a single product. ELSS plans are mutual funds that invest in equities and offer tax benefits. PPF is a long-term investment option focusing on building a retirement corpus.
Choosing the right product from many options depends on your current earnings and future financial objectives. Here is these products offer:
ULIPs
These insurance policies utilize part of the premium towards market-linked funds such as debt or equity funds. They do not provide guaranteed returns, as the chosen investments are subject to market fluctuations. You can switch between the various investment options as per your financial goals.
ULIP tax benefits are available under Section 80C of the Income Tax (IT) Act, 1961. Additionally, maturity proceeds are eligible for tax deduction under Section 10(10D) of the Act.
Before you choose to invest in ULIPs, remember that there is a minimum five-year lock-in period. You can use an online ULIP plan calculator to know more about this investment option.
ELSS
This is a good option if you want to invest in mutual funds and save tax. ELSS plans are diversified funds that invest in particular stocks based on their market capitalization. Almost 65% of the corpus is invested in equities, and therefore, the returns are dynamic and depend on the market performance.
By investing in ELSS, you can avail of a tax exemption of up to INR 1.5 lakh per annum under section 80C of the IT Act. Additionally, the return on investments from ELSS is taxable at 10% without any indexation benefits if the total earnings are more than INR 1 lakh during the financial year.
The lock-in duration for ELSS investments is three years.
PPF
PPF is a popular investment option because it offers guaranteed returns as well as tax deductions under section 80C of the IT Act. In addition to the section 80C exemptions, similar to the ULIP tax benefits, the maturity proceeds from PPF are tax-free, which allows you to build a sizable retirement corpus.
The lock-in period for a PPF investment is 15 years. However, you can make partial withdrawals or avail of a loan after seven years. The interest rate is determined by the Government of India and is revised quarterly.
Here are some factors to consider while evaluating the three investment options:
Risk profile
PPF is a risk-free investment option and is backed by the Government of India. In comparison, ELSS and ULIPs are risky, as these products invest the corpus in market-related investments. If you do not want to assume high risks, PPF can be a suitable investment option.
Investment horizon
All these three avenues come with a minimum lock-in period. The shortest lock-in period is three years for ELSS investments and the longest is 15 years for PPF. If you are investing for long-term financial goals, such as children's higher education or retirement, ULIP may be an excellent instrument. You can also use an online ULIP plan calculator to determine the amount you will need to meet future monetary objectives.
Tax benefits
ULIPs and PPF are exempt-exempt-exempt (EEE) investments where the principal, interest, and maturity benefits are tax-free. On the other hand, if your earnings from ELSS exceed INR 1 lakh during a financial year, these are considered as long-term capital gains taxable at 10%.
Although several other tax-savings investment options are available, you need to consider the changes made to the tax regime in the Union Budget 2020. Moreover, these are relatively popular and safer tax-saving instruments. Before making your investment decision, understand the ULIP plan meaning, and research on PPF and ELSS, to ensure you choose an option that best suits your requirements.
Benefits of Hiring a Contract Lawyer
It is really hard for the small firms to hire a business law attorney and pay a fortune for them, contract lawyer Fort Lauderdale is the perfect solution for them. Any firm needs a lawyer but not all the time so you can just hire a contract lawyer for some time and then just pay them for it. There are various freelancer attorneys and companies offering them for the legal requirement so there is no need for you to worry about any legal issues. These contract lawyers will come to solve a particular issue and provide you with efficient work.
Here are some of the benefits of hiring a contract lawyer.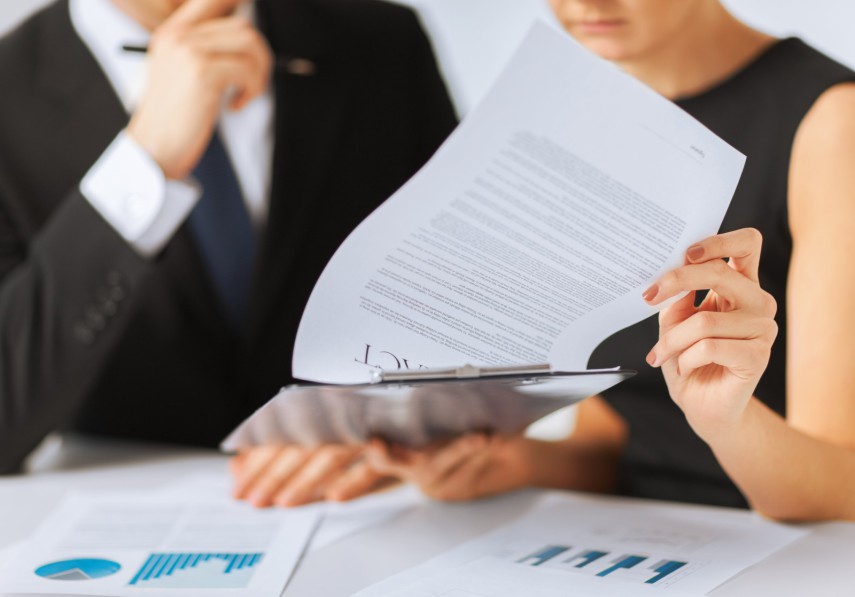 Big Business for Small Firms
There are many lawyers out there who have plenty of work stacked upon them and are unable to hire a permanent lawyer because of financial or any other issues. In those times they just reject some works as they don't have time. In order to save you from losing the customers, the contract lawyers can be hired. The temporary team will work with you until the end of the project and charges you for that. You can just pay them and get the work done without hiring any in-house lawyers. This is the perfect way to grow your business and take it to as many clients as possible.
Affordable
When you hire a full-time lawyer, there are many things other than the salary that you have to take care of, commissions, allowances and what not. But the contract lawyers charge less than the permanent lawyers and there is no reason for you to worry about any bonuses or allowances.
You Have to Pay for the Service You Got
Usually, when permanent lawyers are hired, you have to pay them even if there is no work and they just attend the office. But the situation is contrary to contract lawyer Fort Lauderdale, there is no need for you to worry about the payments. The contract lawyers charge the apt amount for the service that they have offered for you and won't even take a penny extra. In this way, you can say some amount which helps in business growth.
Conclusion
Contract lawyer Fort Lauderdale is the best pick if you are unable to invest for a full-time lawyer. They won't be by your side always but they will come when you need them.
Hire the best divorce attorney in Davie and solve all martial-disputes effectively
Marital disputes are one of the most common disputes happening these days. While most of these disputes are settled before they reach the court, some of them lead to divorce filing from one of the involved parties. And when it comes to divorce filing, one must need an experienced lawyer to handle such divorce-related cases. The divorce laws in Davie are complex, and without prior experience in such cases, one might find himself/ herself in dilemma as what to do next. Hence, having a divorce lawyer Davie as a legal backup could actually do wonders. The lawyers are professional, experienced, and knows how to tackle each case effectively.
Why hire a divorce lawyer Davie?
Before filing for a divorce, there are several factors one must settle within the confinement of their own homes. In such cases, a divorce attorney Davie could help his clients understand the factors that matter. Listed below are some of the reasons as to why you should hire a professional attorney.
The divorce lawyers offer consultation to the victims of marital disputes. If you realize that the marital dispute can still be fixed without heading for a divorce, consulting with a lawyer would be the best idea. At first, the lawyer would try to solve the case by negotiating with both the divorce filing parties. However, if that fails, the lawyers are always there to support their clients if the matter escalates to the court.

The divorce attorney Davie is experienced and has handled numerous unique cases in the past. Hence, they know how to effectively tackle divorce-related matters.

The divorce filing procedure needs complex processes to be followed by the one filing for a divorce. Also, the court hearings remain uncertain most of the times. However, the lawyers can speed up the process and help to ensure right justice for their clients.

The lawyers would help you claim your assets, properties, and the right to have child custody, etc. on the court. They would ensure you are not missing out any factors that should be brought to the court's notice.
Conclusion
The divorce attorney Davie expertise in multiple related fields such as all sorts of marital disputes, domestic abuse-related cases, spousal abuse, alimony, child custody, same-sex marriage, property,and asset division, and etc. Whether you are looking for a long-term legal backup or temporary consultation, the lawyers would be happy to help you when you are in needs.
How to find the best Theft Lawyers in Fort Collins?
Theft is among one of the frequent most occurring crimes in Fort Collins. Theft refers to a broad category of crimes that may include several other specific crimes. Upon conviction, the penalties of theft, however small in nature, can be quite serious. If you are convicted of theft of any form, it can have an adverse effect on your personal as well as social life. In such cases, you need to immediately contact experienced Fort Collins theft lawyers to defend your case.
Need for a Theft Lawyer
You will need Fort Collins theft lawyers if you are convicted of any of the following theft offences in Fort Collins:
Burglary: Breaking and force entering into another person's home or other private space with the intention of committing a felony.
Larceny: taking or carrying away someone else's property with the intention of permanently depriving the real owner of the property.
False Pretenses: the intent to defraud and acquire a legitimate ownership to a property by means of false representations.
Embezzlement: a fraudulent way of converting funds from the true owner's name to a person by someone who may have had the right to possess the funds. For example, a bank.
Identity Theft: An identity theft is committed when a person knowingly steals some or all personal data of another person and makes use of this data for criminal purposes. Sometimes the data may even be used to buy things online, access personal information and accounts, or to commit many other kinds of serious crimes or privacy invasions.
Theft of Lost Property: The retention of lost property in a wrongful manner.
Cyber Theft: making use of a computer or internet to access or even steal personal, confidential and/or financial records. The information stolen is often used for the purpose of stealing money or for identity theft.
Shoplifting: Shoplifting is one of the most common thefts in Fort Collins. It refers to stealing or picking up goods from a shop without paying for it by pretending to be just another customer.
Conclusion
If you are accused of theft, you should speak to Fort Collins theft lawyers immediately. They will educate you more on your rights, defenses, and many other legal consequences. Your theft lawyer will represent you in court, making sure that the rights you have as a criminal defendant are given to you.